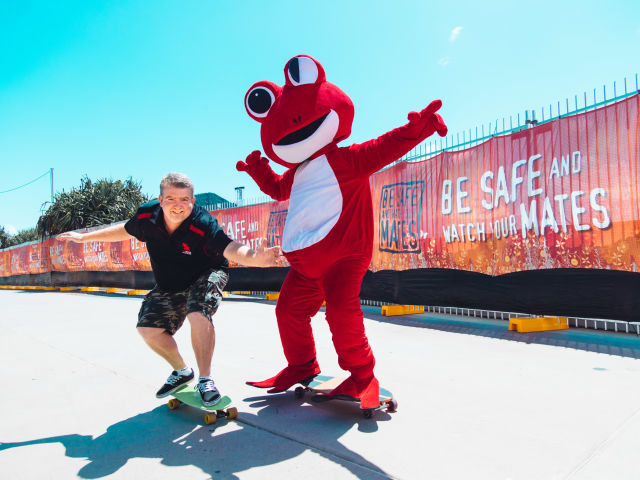 History

FOUNDED IN AUSTRALIA in 1997

It all started Down Under in 1997 when founder Andy Gourley (then youth pastor at Citipointe Church) hit Schoolies Week on the Gold Coast with his skateboarding mates and realised the need for a designated sober person at the massive drinking parties (think Spring Break).
With a team of 17 volunteers wearing t-shirts screen printed with 'Hotel Chaplaincy', Andy hit the Gold Coast with a budget of $450 in pocket. They started door-knocking every hotel room and looking after Schoolies. Many Schoolies were skeptical and closed the door in their faces - until they discovered the magic of a small red candy.
As the candy supply tips over the 1 tonne mark, Hotel Chaplaincy expands across Australia – now aiding Schoolies/Leavers celebrations in 10 locations with 685 volunteers supporting 95,000 party goers.
Education programs gain traction in over 60 schools, educating 8000 year 12 students on safe party behaviour and how to survive Schoolies week.
The team provide their first Festival response at Dreamscape Festival, focusing on patron welfare and assisting emergency services. Frogs now support over 746,000 festival-goers nationally each year including at Australia's largest festival, Splendour in the Grass.
Andy shares why you should take candy from strangers at TEDxSouthbank
Now in 8 other countries, Red Frogs hit US shores!